Azure User Group Meetup 3-Sep-2016 | Gurgaon
Hi Friends,
On 3rd September 2016 Microsoft Azure User Group Meetup is planning to host its first sessions and I am glad that my session has been accepted for the meetup.
This will be half day event followed by lunch and the venue is in Gurgaon itself in Sector-30.  http://www.meetup.com/Gurgaon-Microsoft-Azure-User-Group/events/233113797/
There will be three topics and I'll be delivering an in-depth session on SQL Azure Databases. It will be a 1.5 Hr session.
Seats are limited so act fast and RSPV on meetup, you can find the rest of the details in the below banner. Feel free to share it.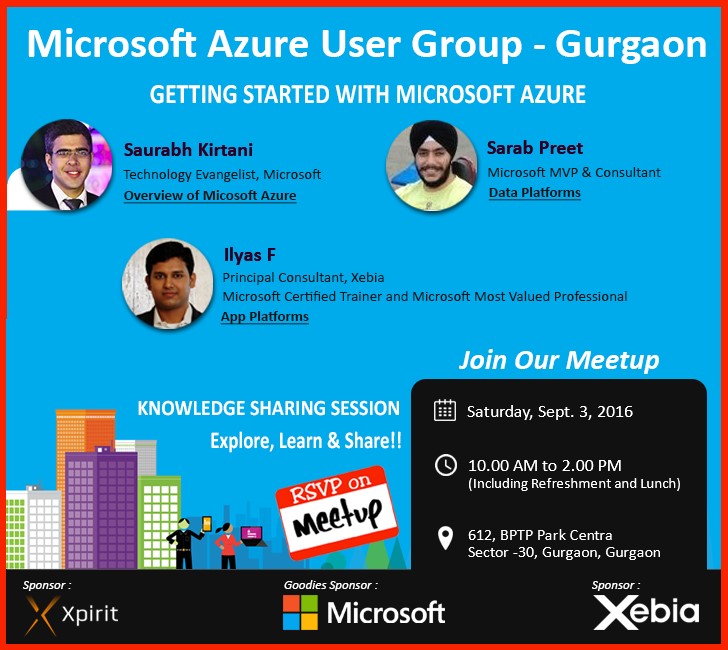 Updated with pics:
Xebia Welcome board!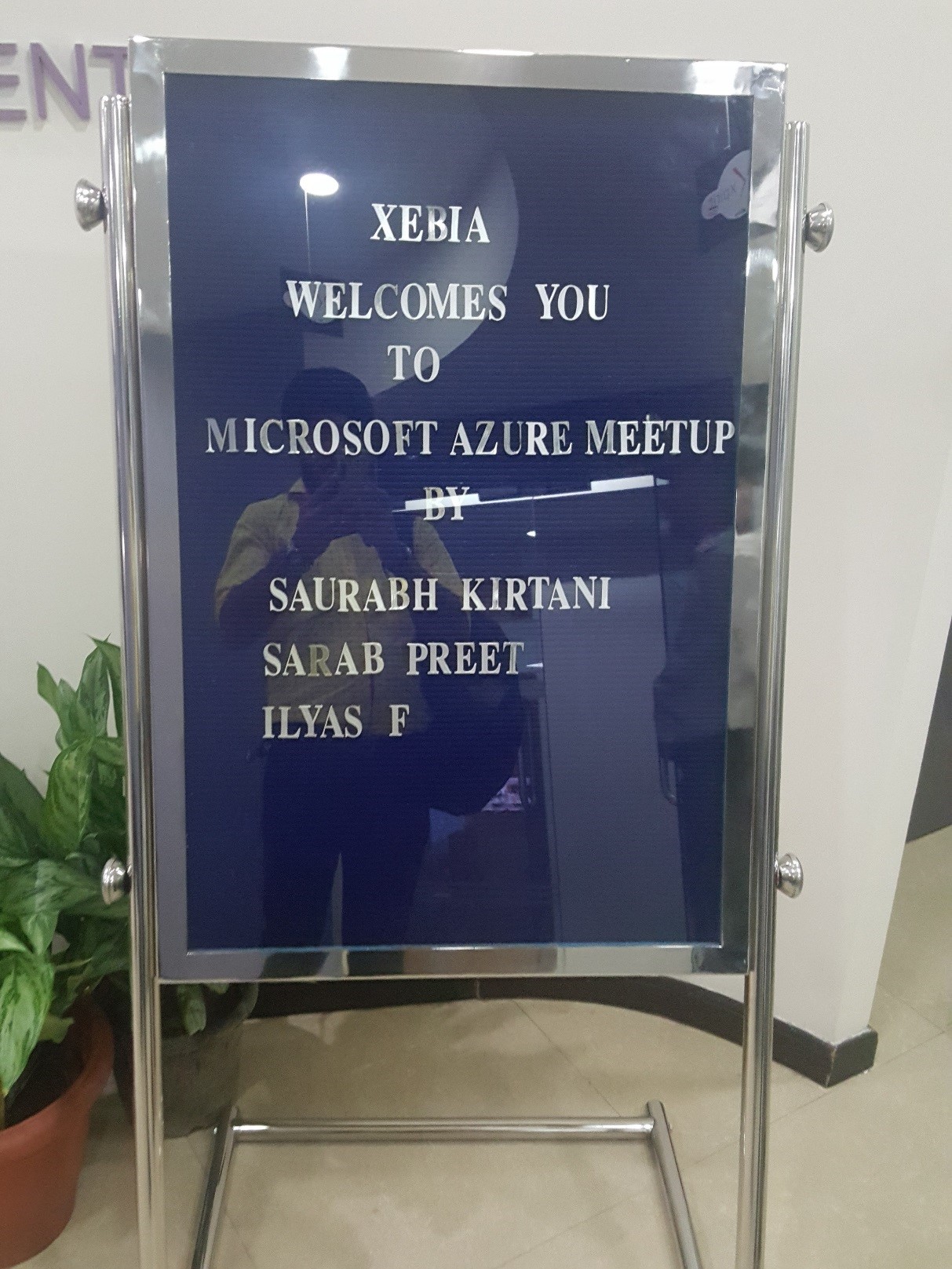 I was lucky enough to find this rare pic of mine from this event 😉
Thanks.